Citroen to Launch Electric AMI MicroCar in the UK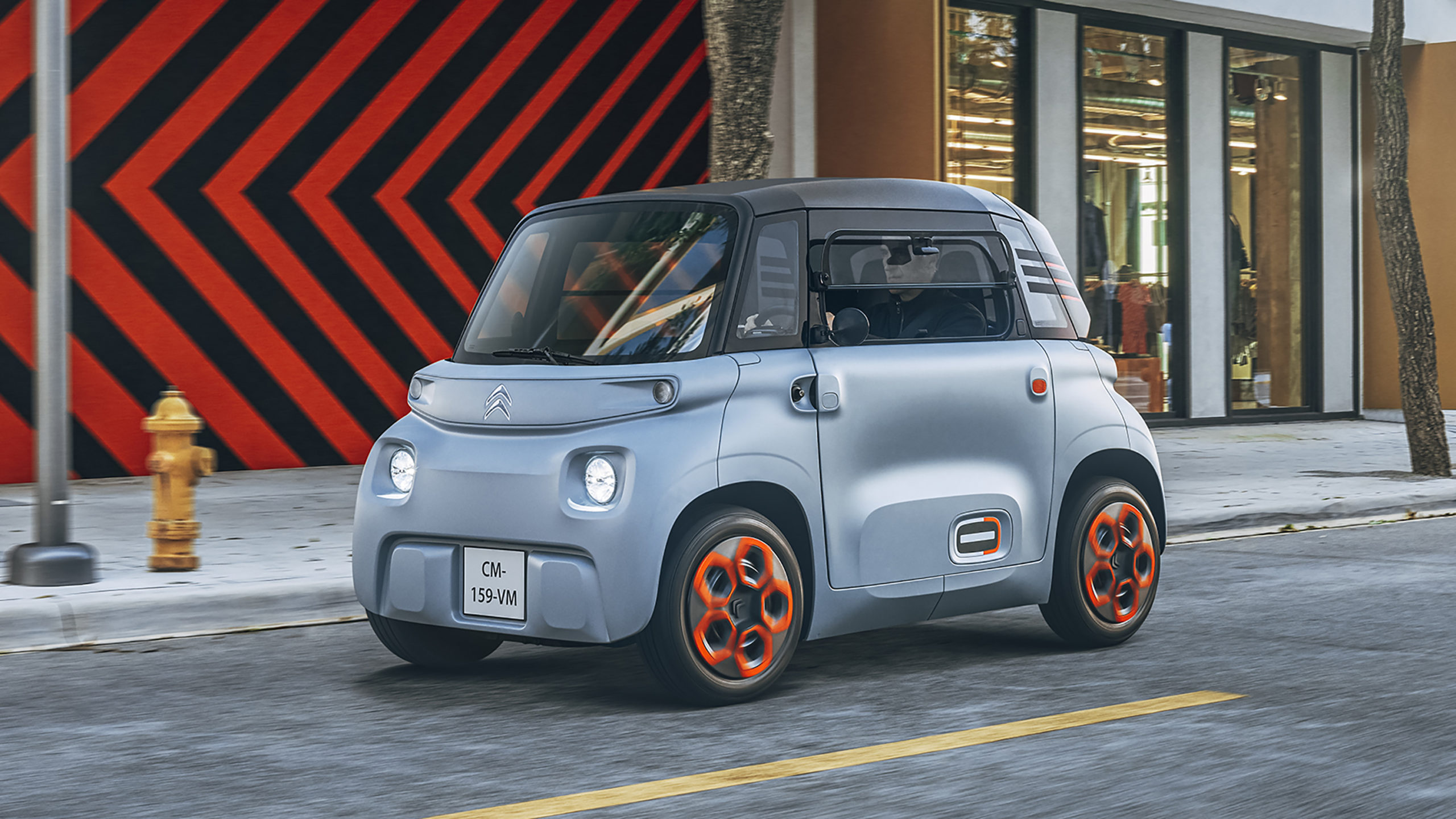 Citroen has been at the forefront of the automotive industry since its founding by Andrei Citroen over a hundred years ago in March 1919. They have produced a diverse range of vehicles that are suited to a wide variety of different audiences. Citroen vehicles are known to be affordable and reliable which makes them ideal for many first-time car buyers and families alike. Citroen has just recently announced that they are going to launch the Electric AMI MicroCar in the UK, a vehicle that is most likely going to compete with the likes of the Renault Twizy, a vehicle that is so unique that it stands in its own category. 
---
Electric AMI MicroCar
Interestingly enough, in certain countries the Electric AMI MicroCar will not need the possession of a driver's license due to its small size; just like an e-scooter doesn't. Citroen is most likely going to target younger drivers with the AMI in that there will only be a short 75km travel distance on a full charge. However, in hindsight, 75km is more than enough range if you are a city driver looking to save money on travel costs. In terms of charging, the AMI can be charged through a domestic wall socket or through a dedicated accelerated/universal charging wall box that can be installed in your home.
---
Qualities and Launch of electric Ami microcar
The two-seat Ami starts at $8,201 and can be financed from as low as 19.95 euros a month in France. According to Citroen, since sales started in the summer of 2020, the car has received 9,000 orders worldwide, with 6,500 from France and 2,000 from Italy.
Citroen claims that more than 12,000 UK consumers have shown an interest in the Ami, due to its affordable price and unique looks – which make it the perfect city car. Citroen's UK CEO Eurig Druce said the Ami would assist towns and metropolitan regions in adopting tighter car restrictions to meet the rising demand for innovative mobility options.
Citroen has confirmed that the Ami would continue to sell in the United Kingdom only as a left-hand driven car and has planned to reveal the microcar's price soon. The Ami Rocks-e derivative is an Opel-badged variant of the Ami. In Germany, customers will be able to purchase this model starting in the fall.
The Ami One has some pretty cool technological features throughout. Your smartphone can be connected to the central console interface where customers can access the Ami One Concept using their smartphones. The doors can be locked and unlocked via a QR code on the aluminium base of the door handles. Once inside, drivers are able to place their phones in front of them in the Wireless Charging area, where the interaction between Ami One Concept and the driver may begin. We can only assume that if the AMI One is successful, it may also be used throughout city centers in the same way that electric scooters are. People may be able to validate their license on a system and use the vehicle for a number of hours to travel around.