Over 40 years ago in 1983, Ford decided to release the very first Ford Ranger, which we now all know was a huge success. Since then, the Ranger has claimed its spot on the podium as one of the best possible pickup trucks available on the market due to its robust, practical, and attractive qualities. You really can't go wrong with a Ranger if you're looking for a fun and practical pick-up to drive. It was first released with the intention of being a smaller version of the Ford 150 and to compete against the likes of the Chevy S10 and the GMC S15. The real advantage of driving a Ford Ranger over other vehicles is that it's incredibly tough and is really attractive to the eye, and you can also customize the vehicle to best suit you.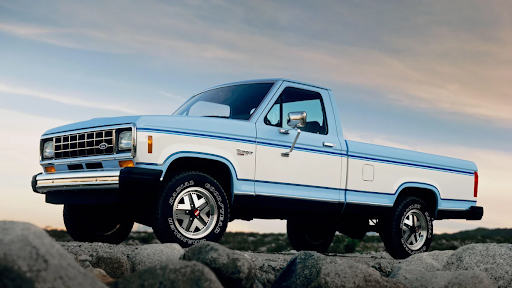 Over its lifetime, the Ford Ranger has undergone an enormous amount of facelifts and technological advancements, but that is all you can expect when the vehicle has had a lifespan of just over 40 years. The most recent Ford Ranger has just been announced for 2023 and packs all of the latest technologies and safety features that you would expect in some of the most expensive vehicles on the market. In this blog, we are going to give you an overview of the newly announced Ford Ranger for 2023. 
---
2023 Ford Ranger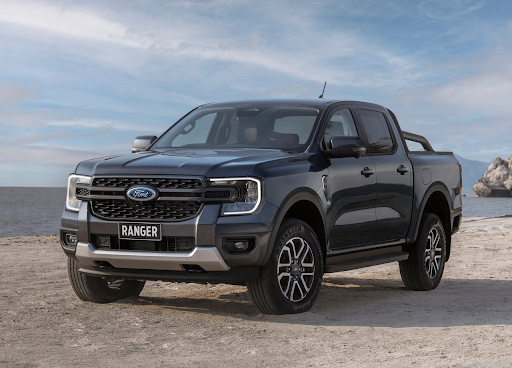 Ford has stated: 
"With Ranger, we've had a big extended family for decades," said Jim Farley, president, and chief executive officer, Ford Motor Company. "This truck has always been a trusted partner to small business owners, farmers, families, adventurers, commercial fleets and so many more in more than 180 markets around the world. And with the new Ranger, this is our moment to deliver. Not just a product our customers will love, but an always-on experience that will help us build strong and lasting relationships with them. This is the midsize truck people will want to own and experience.
Order books for the next-generation Ford Ranger will open in Europe in late 2022 for customer delivery in early 2023. The current Ranger is Europe's pick-up segment leader and recently set a new September year-to-date sales record of 45,539 units, with a market share of 39.9 percent.
"Ranger continues to go from strength to strength in Europe with record-breaking sales," added Hans Schep, general manager, Commercial Vehicles, Ford of Europe. "The smartest, most capable, most versatile Ranger yet will deliver even more of the strength and style that we know customers value."
---
How Does It Differ To Past Versions:
The newly announced Ford Ranger differs from past versions in that it's built with the latest technologies and engines available on the market. The new Ranger boasts a much more sophisticated interior with a huge infotainment system and is also said to be even more practical than previous versions, making the vehicle perfect for outdoor workers/services, personal customers, and business fleets.
Engine And Equipment:
The brand new Ford Ranger comes with a choice between a 3.0L V6 Turbodiesel, Single Turbo 2.0, and Bi-Turbo 2.0 diesel with in-line four cylinders. These three different engines offer radically different powertrains, being suitable for the average driver, and power-seeking petrol heads.
Technology: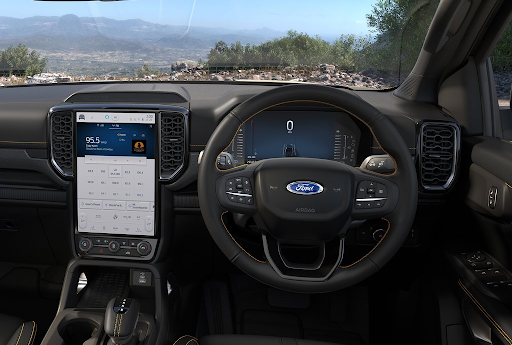 In terms of technology, the Ford Ranger boasts the choice between a 10.1" or 12" touchscreen in the center panel, offering access to contacts, phone calls, music, vehicle settings, performance settings, and more at the touch of a button. The vehicle also has voice recognition and wireless free charging for smartphone users. One of the coolest pieces of kit that the new Ford Ranger has is a 360-degree camera that links to the infotainment system. The true benefit of the camera is that it will offer a full view of all surroundings when trying to park and fit into tighter spaces, making those everyday inconveniences nothing to worry about. 
---
Ford has stated:
"When we met with our customers and observed how they climbed up to the load box, we saw a big improvement opportunity," said Anthony Hall, Ranger vehicle engineering manager. "There were people stepping on the tyre and then going over the side of the truck or hoisting themselves onto the open tailgate."
That was the inspiration for creating an integrated side-step behind the rear tires of the next-generation Ranger, to create a strong, more stable way for them to access the box. In addition, the Ranger team worked to ensure that a wider variety of cargo could fit and stay secure in the load box.
"Widening the truck by 50 mm may not seem like a lot, but it makes a huge difference, especially in the cargo box. It means that customers will be able to load flat some pretty fundamental items, such as a sheet of building plywood or a full-size pallet," Hall said.
Additional thoughtful, customer-focused touches include a new, tough plastic-moulded bedliner that helps protect both the truck bed from scratches and owners' knees from kneeling on a steel truck bed. Extra cargo tie down points – on strong steel tube rails – provide convenient points to secure loads. Durable, flexible load box caps around the sides of the box and across the tailgate conceal structural attachment points for canopies and other aftermarket accessories.
In addition, Ford Ranger offers a new cargo management system designed with dividers to hold various sized items – like timber or toolboxes. Owners also can create smaller compartments to store objects, which would otherwise have to go in the cab, using a system of ultra-strong spring-loaded cleats that clip into rails bolted to each side of the cargo box. The tailgate can also double as a mobile work bench with an integrated ruler and clamp pockets to measure, grip and cut building materials.
Zone lighting – controlled via the in-cabin SYNC™ screen or through the FordPass app – provides 360-degree lighting around the truck to help give customers better visibility around the vehicle. Load box lighting is provided under the left- and right-hand rails and provides plenty of light for finishing up jobs in low light or finding things in the cargo box at night."