Investigation Into Tesla Over Game Features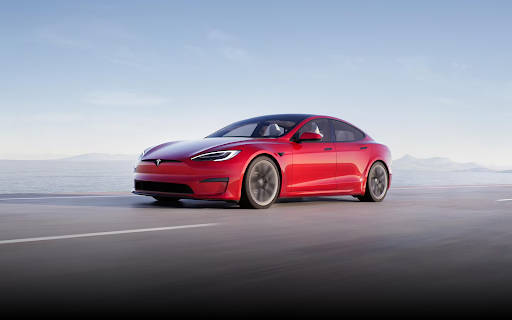 Most people know that Tesla vehicles have some of the coolest features within the whole automotive industry. They are the pioneers of some of the craziest technologies and features that other manufacturers are now adapting to. For example, Tesla drivers are able to customize their horn sound to whatever they want, activate a whoopie cushion on command, and play games on the tablet, amongst many other features. However, because of this, many safety organisations have enquired into the manufacturer to test if these features are counterproductive to road safety.
According to Automotive News Europe "WASHINGTON — U.S auto safety regulators said they have opened a formal safety investigation into 580,000 Tesla vehicles sold since 2017 over the automaker's decision to allow games to be played on the front center touchscreen. The National Highway Traffic Safety Administration said its preliminary evaluation covers various 2017-2022 model year Tesla Model 3, S, X, and Y vehicles. This functionality, referred to as Passenger Play, "may distract the driver and increase the risk of a crash," the agency said on Wednesday.
NHTSA said it has "confirmed that this capability has been available since December 2020 in Tesla 'Passenger Play'-equipped vehicles." Before then, the game feature "was enabled only when the vehicle was in Park."
---
So What Games Can You Play And What Other Features Are There?
Most of the registered Tesla Arcade are classics from the 80s, such as Tempest, Super Breakout, Missile Command, and a few others which are playable using either the touchscreen on the infotainment system or surprisingly your actual steering wheel!. However, there are some common household arcade games you can play that you might have heard of such as:
Stardew Valley:
An enjoyable game where you create and run your own 2d farm. You are given quests to complete from locals and also have the ability to collect resources from mining, woodcutting, farming, and fishing to upgrade your own farm. 
The Battle Of Polytopia:
The Battle of Polytopia is an award-winning turn-based strategy game about building a civilization and going into battle. With millions of players, it has quickly become one of the most popular mobile strategy games.
You play as one of many tribes, explore the world, build cities, develop technologies and wage war against other tribes in order to take control over the mythical land of Polytopia.
Beach Buggy:
Beach buggy is similar to the all-time classic, Mario Kart. You have a variety of different maps to choose from where you race your competition to the finish line.
Cuphead:
Cuphead is an insanely difficult 2d platformer that has a style similar to that of old Disney. There are a variety of different bosses and levels to complete in order to finish the game.
Sky Force:
Sky Force is a vertically scrolling shoot 'em up video game series created by the Polish video game developer Infinite Dreams Inc… The gameplay is reminiscent of Capcom's 19XX series and Seibu Kaihatsu's Raiden series, featuring a weapon upgrade system and the large end of stage bosses.