What is NIO?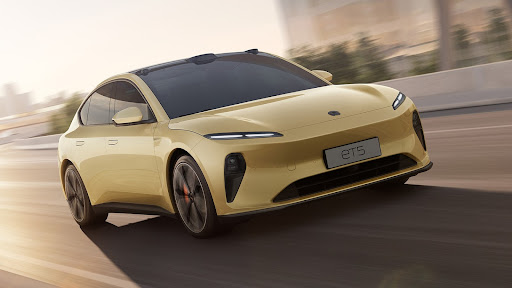 Nio is a multinational automotive manufacturer based out of Shanghai, China. They have gained recent popularity over the past few years due to the fact that they are being compared to the likes of Tesla. They are thought to be the Chinese version of the ever-popular manufacturer and are gaining mass popularity throughout the world for their designs and features. The manufacturer specializes in all-electric vehicles, where all of their vehicles are of really high quality and have amazing technology to go along with them. They differ from Tesla in that the corporation is partnered with a state-owned manufacturer – but that makes sense due to the manufacturer being based in China.
Many European drivers are calling out for Nio to try and penetrate a wider sector of the European Market, however, no one really knows what's going to happen in the future, only time will tell. In Europe, they only currently serve Germany, Norway, and the United Kingdom.  Nio has also gained a lot of popularity from shareholders and people interested in the stock exchange, where their share price is steadily growing as time goes on. 
How Long Has The Group been Founded For?
In comparison to other manufacturers, Nio is actually a fairly young business. They were founded only 7 years ago in November 2014 and since have increased in popularity year-on-year; which is a reason why so many investors have decided to invest in Nio long term. Its first model, the NIO EP9 Sports Car, also debuted on the same day that the manufacturer did.
What Vehicles Do They Offer?
Nio's range currently consists of the: EP9, EC6, ES6, ES8 
Why Nio?
According to fool.com "Strong domestic and global demand for EVs
Electric vehicles are expected to see robust demand growth in the coming years. Supportive governmental policies, falling EV production costs, improved performance, and the development of charging infrastructure are some of the factors supporting the growth of electric vehicles. And while electric vehicles are witnessing higher demand globally, China leads in terms of growth.
According to Canalys, global EV sales grew 160% in the first half of 2021. Out of the 2.6 million EVs sold globally in the first half of the year, 1.1 million were sold in China. New EV sales in China in the first half of 2021 were nearly equal to EV sales in the country in all of 2020."
Which Markets Do They Operate In?
The Majority of Nio sales is of course in China, however, NIO vehicles are also available for purchase in China, Hong Kong, the UK, Germany, Norway, and the United States. Whilst you may not see Nio vehicles in these countries as much as you would a Tesla, we can only assume that they are going to become even more popular over the next few years due to the fact that the UK will be going electric-only from 2030. Their sales data also suggests that there will be a boom in the UK market. 
What Can We Expect Next From The Manufacturer?
Nio is set to release the EF9 (Sedan), ES3 (SUV), ET5 (Sedan), and ET7 (Sedan) shortly.