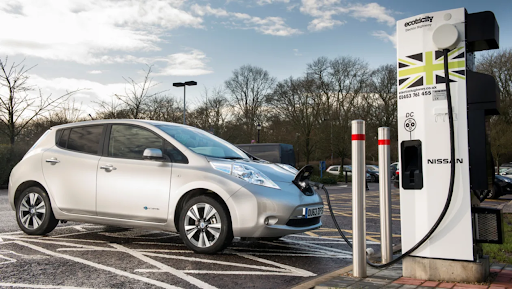 The development of the electric car charging scene has most certainly accelerated over the past decade. In this time, we have seen the introduction of a wide variety of different EV vehicles, catered to a wide driving audience, increased car charging stations, and even the introduction of car charging systems through street pavements. In addition to this, the most recent announcement, which has come from the government, has stated that all new buildings from 2022 will have electric car charging points.
Why Will New Buildings Have Electric Car Charging Points?
In case you weren't already aware, the UK government is pushing drivers to make the full switch to all-electric vehicles in the hope that the country will become more environmentally friendly. It has benefits for both drivers and the environment in that charging costs are significantly cheaper than filling with petrol or diesel, and the harm to the environment is majorly reduced. The UK government plans to enforce electric vehicles for all UK drivers by 2035, meaning that drivers will have to switch out for EV's when buying new vehicles. One of the main reasons why Boris Johnson has pushed this new policy is to achieve the net-zero strategy target goals by 2050. – a total of 250,000 electric car charging points have already been installed as of now in 2021. 
What Does This Mean For Petrol and Diesel Cars?
One of the most common questions following the plan to swap all to all-electric vehicles, is what exactly is going to happen to all of the petrol and diesel cars? Well, according to whatcar "Under current plans, the sale of new petrol and diesel cars will be banned from 2030, albeit with some hybrid cars given a stay of execution until 2035. So far in 2021, electric cars have accounted for 7.2% of sales – up from 4% across the same period in 2020." This basically means that drivers will no longer be able to purchase new diesel and petrol cars from the year 2030. This doesn't go to say that they won't be road legal anymore, drivers will still be able to buy petrol and diesel cars from other drivers. The only issue with driving them is that you will most likely incur a cost for driving them – you will have to accept changes and regulations surrounding eco-zones and eco-friendly driving. 
How Will The Electric Car Charging Points Work?
Electronic Car Charging Points are specialist appliances created with the sole intention of providing power/electricity for electric vehicles. There are different kinds of charging stations which provide different charging times and differ in terms of cost from car to car. The car charging point will most likely be installed at the front of the house or in your garage, all you will have to do is simply plug your vehicle in, and power will run from the mains directly to your car to charge it. It is incredibly simple and can be done overnight meaning that your car will be fully charged and ready for work in the morning.